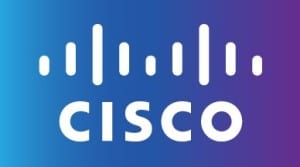 Position: EMEAR (Poland) — Customer Support Engineer (Full time) — Services
Job Category: Full Time — Cisco Services
Job Description: Cisco continuously evaluates potential sites for support operations around the world in an effort to understand the available capabilities and resources offered in particular countries. As part of these activities, Cisco has established a center in Krakow, to support customers across its Europe, Middle East, Africa and Russia region.
If you are willing to develop your career in this cutting-edge technology environment, you enjoy working in a multicultural and multinational organizations and wish to intensely learn and acquire new skills and competencies, we sincerely encourage you to place your application for the postion of:
Cisco seeks a Customer Support Engineers to join some of the industry's brightest minds in developing and deploying today's most advanced Internet technologies. In this role, you will gain insight on the detailed functionality of Cisco products and partner with all distributed elements of the service chain.
The ideal candidate demonstrates an aptitude and appetite for learning new technologies, evidenced by the ability to expand upon core knowledge and specialize. This is a great opportunity for someone with perseverance, an empathetic view of the customer and good customer relationship management skills to hone their skills and advance their career by providing value to customers in the form of current and future type of post-sale services.
The scope of responsibilities assigned to the position:
Works for worldwide customers within his own team or with other Cisco teams to solve problems and enhance future products with senior engineer supervision
Solves reported product and network problems of moderate complexity
Effectively utilizes databases of existing issues, debugging tools and simple or moderate lab simulations to analyze problems and identify solutions with a high level of customer satisfaction
Provides basic systems/product training and intellectual property material
Keeps up-to-date with the latest technology products in order to provide a high quality support in current and future types of support services
The qualifications and personal skills we are looking for are:
Bachelor's or Master's degree in engineering (Computer Science, Electrical Engineering)
Good technical foundation in networking (CCNA equivalent level or above)
Other technology or product knowledge, experience or certifications in the following areas are a plus: voice, security, routing, switching, Network Management, Microsoft, Linux
Ability to communicate in English effectively both verbally and in writing; other languages would be a plus
Passion and demonstrated ability to learn and work in a multicultural team environment
Ability to drive to achieve goals with limited supervision
Analytical skills
We will complement your existing technical knowledge through classroom and on the job trainings and coaching in the initial months, followed by a gradual integration into the role. Ongoing technical training as well as a range of development opportunities and an attractive compensation package are also waiting for you. You can reach high at Cisco!
In order to learn more about these opportunities, please, go to www.cisco.com/go/krakow
Positions of Customer Support Engineer is located in Krakow, Poland. Start date is 01 September 2014.